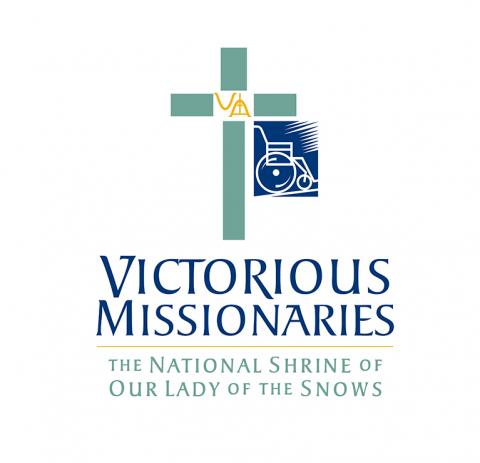 The Victorious Missionaries are people dedicated to providing spiritual support for all those with disabilities or who are chronically ill, and those who wish to journey with them. They are a diverse group – comprised of laity and religious, women and men, the young and not so young.
 
There are currently six VM chapters in the U.S.: Belleville, IL/Buffalo, NY/Erie, PA/Flint, MI/Granite City, IL/San Antonio, TX. Members meet monthly for Days of Renewal, have social gatherings and engage in social outreach projects.
 
The VM National Office is located at the National Shrine of Our Lady of the Snows in Belleville, IL. It offers two events each year, and publishes a complimentary quarterly VM newsletter called The Uplift. People can join the VMs by contacting Bette at the National Office at 618-394-6281 or via email: bette.meyer@snows.org
 
 For those who don't live near a VM chapter, connections are maintained through emails/phone calls/cards, attending the VM National Conference or Fall Retreat, as well as via the newsletter, the VM Facebook page (Facebook.com/VictoriousMissionaries) and the VM Personal Prayer Ministry.

Related Disability or Ministry: