Catholic Schools Professional Development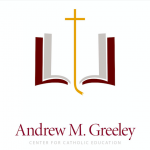 Andrew M. Greeley Center for Catholic Education
Leading Inclusive Catholic Schools LInCS Certificate Program (online, 12 credit hours)
Participants will self-assess their schools and design the necessary systems, structures, and practices to support all learners
The program is geared towards Catholic School Principals, Assistant Principals, Diocesan Leadership, and Teacher Leaders (Special Educators, Inclusion Programs Directors/ Coordinators, and Interventionists)
Courses include Special Education and the Catholic School, Three-Tier Prevention: Advanced Primary Supports, Three-Tier Prevention: Secondary and Tertiary Supports, The Exceptional Child.
Catholic School Leadership MEd (online or blended format, 36 credit hours)
Catholic identity integral throughout coursework, preparing candidates to be a faith leader as well as an instructional leader in their classes
Certificate in Instructional Coaching (online, 12 credit hours) 
Courses could be applied to MEd in Administration and Supervision with Principal Licensure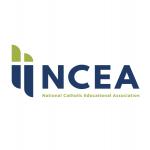 National Catholic Educational Association (NCEA)
NCEA offers conferences and professional development resources relating to inclusive Catholic education. NCEA's Exceptional Learner Resources webpage posts blogs, videos, webinars, handbooks, and additional suggested reading to help Catholic schools be inclusive to all learners. 
NCEA 2019 Convention and Expo Chicago Illinois
- Largest private-education association gathering in the world
- Offers new teaching techniques and best practices
- Provides hundreds of teaching and school resources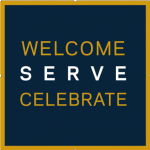 Program for Inclusive Education (PIE)
Inclusive Educator Preparation [Certification; hybrid instruction, 18 credits)
Educators develop an inclusive school culture by encompassing validated frameworks and employing evidence-based practices. Content (instruction/intervention) is integrated with classroom teaching and student data are utilized to connect theory with practice.
Completion leads to additional licensure in Exceptional Needs: Mild Intervention (Indiana); Comparable licensure across the United States with transfer.
Coursework:

Summer I (Online):

Foundations of Inclusive Education
Collaboration & Critical Elements of Inclusion

Fall (Online):

Literacy Methods & Assessment for Inclusion

Spring (Online):

Advanced Methods & Assessment for Inclusion

Summer II (On Campus—2 weeks in July):

Policy & Effective Practice in Special Education
Integrated Seminar for Inclusive Education
Professional Development & Coaching
Half-, full-, and 2-day customized onsite workshops by national experts
Online modules
Virtual coaching & collaboration
Monthly blog
Tips & Tools
PIE-Lights for Inclusion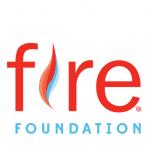 FIRE Foundation
 FIRE Foundation, a funding and advocacy organization that supports inclusion in K-12 Catholic schools, hosts a biennial conference for educators, parents and inclusion advocates. The conference takes place in Kansas City and includes a variety of plenary and breakout sessions on topics that equip Catholic schools with knowledge, strategies and best practices to support learners with disabilities in inclusive settings. Conference attendees have the opportunity to visit inclusive schools in the Diocese of Kansas City-St. Joseph and network with educators and advocates from across the nation. This three-day event usually takes place in February. FIRE's next inclusion conference will be held in February 2021. For more information about FIRE Foundation or to view presentations from past conferences, go to firefoundation.org.