Resources, Advocacy and Financial Support for Inclusion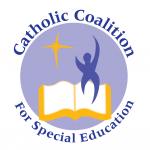 Catholic Coalition for Special Education
The mission of the Catholic Coalition for Special Education is to ensure that children with special needs are able to attend and receive an appropriate high-quality education in local Catholic elementary and high schools.
CCSE's "Believe in Me!" Programs offer advocacy and support for the creation of special education programs through seed funding, technical assistance and professional development to enable schools to accommodate students with intellectual disabilities.
Grant awards may be used to hire special education teachers and para-educators and to purchase specialized classroom equipment and supplies.
CCSE's Technical Assistance and Training ensure that schools are properly equipped and staffed to meet the needs of students and that teachers are well-prepared to serve all their students. Services range from individual teacher coaching and topical workshops to year-long capacity-building assistance tailored to a school's needs.
CCSE's Tuition Assistance Grants for Advanced Degrees in Special Education encourage teachers and other professionals to pursue advanced degrees in Special Education thereby helping to offset the chronic and pervasive shortage of special education teachers which exists both regionally and nationally.
CCSE's Family Support helps families of children with disabilities navigate the frequently complex maze of services by providing current information on school programs and community resources.  It also provides spiritual and practical support for parents on the journey to raising a child with a disability and provides social and networking opportunities such as our Holy Hour/Happy Hour.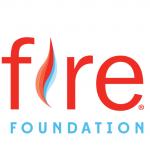 FIRE Foundation
The FIRE Foundation, an independent 501(c)3 organization, makes it possible for partner Catholic schools to hire special educators and paraprofessionals and to acquire learning materials and technology that create successful learning experiences for all children. Without grants from FIRE, most schools would not be able to welcome students with Down syndrome, significant learning disabilities, many who are on the Autism spectrum and students who face other special learning challenges. In inclusive learning environments, children grow up knowing and appreciating each other's unique gifts.