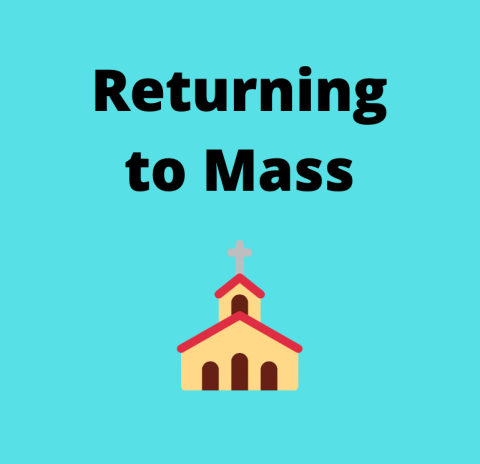 The Archdiocese of Indianapolis created a social story about returning to Mass during the COVID-19 Pandemic. 
Social story includes topics such as:
Use of hand sanitizers and face masks
Social distancing (staying 6 feet away from other people, markings on the floor and pews)
Refraining from the sign of peace
No gathering after Mass 
Note: some suggestions may be specific to the Archdiocese of Indianapolis. If you have any questions about specific Mass guidelines, make sure to consult your (arch)diocese. 
Related Disability or Ministry: