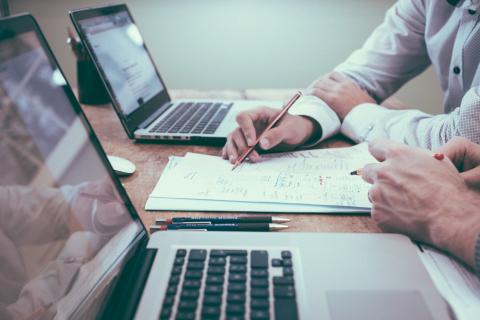 The IRIS Center is a national center dedicated to improving education outcomes for all children, especially those with disabilities birth through age twenty-one, through the use of effective evidence-based practices and interventions. The center provides training modules on best practices and evidenced best strategies for teaching.
AIM is designed to provide high-quality information and professional development for anyone who supports, instructs, works with, or lives with someone with autism. Each module guides you through case studies, instructional videos, pre- and post-assessments, a glossary, and much more. AIM modules are available at no cost. If you would like to receive credit for your time on AIM, certificate and credit options are available for a fee.
The National Professional Development Center on Autism Spectrum Disorder provides modules of training on evidence-based practices, which are shown by researchers to be the most effective autism intervention.
Courses, seminars, webcasts and 5-minute "how-to" videos on evidence-based practices.
Our mission is to shine a spotlight on the stories, people, ideas, and conversations about and around our favorite transformative framework: Universal Design for Learning.
A nonprofit education research and development organization that works to expand learning opportunities for all individuals through Universal Design for Learning. 
Many more centers are creating modules related to these evidenced-based practices THAT WORK and can be used in catechetical settings! If you know of more resources that we can add to this list, please let us know!
Special thanks to the Archdiocese of Philadelphia Office for Persons with Disabilities for collecting these resources.  
Related Disability or Ministry: