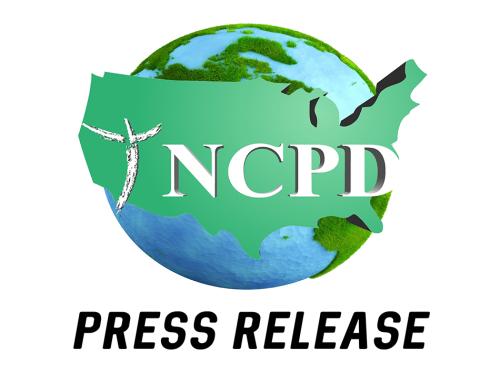 FOR IMMEDIATE RELEASE
June 27, 2022
Contact(s):
Charleen Katra
Executive Director
ckatra@ncpd.org, 202-529-2933
Marie Hilliard, J.C.L., Ph.D., R.N.
Governance Board and Ethics and Public Policy Committee Member
mhilliard@ncbcenter.org​​​​​​​
The National Catholic Partnership (NCPD) welcomes this opportunity for states to enhance their protections of human life, as decided by the United States Supreme Court in the Dobbs v. Jackson Women's Health Organization decision.
Persons with disabilities know, better than most, the assaults on human dignity endured when a society devalues persons deemed less than worthy of the protections of the law.
NCPD has seen such attitudes projected on our members and those for whom we advocate, especially at both the beginning and end of life. It is a fact that unborn babies with disabilities disproportionately are targeted for abortion.
The Roe v. Wade decision prevented states from protecting these voiceless members of our human family. The Dobbs v Jackson Women's Health Organization decision allows states to exercise their sacred duty to protect all their members, especially the unborn, including those with a disability.  
NCPD has worked tirelessly to protect persons with disabilities from discrimination, especially from the ultimate discrimination: the denial of the right to life. We thank those members of the Supreme Court who made this possible through this ruling.
#####
Following the example of Jesus, The National Catholic Partnership on Disability works with dioceses, parishes, ministers, and laity to promote the full and meaningful participation of persons with disabilities in the life of the Church.