Hearing Access involves more than just sound amplification.
There is a common misconception that people with hearing loss only need things to be louder, so the amplification from hearing aids or cochlear implants is a sufficient accommodation. Unfortunately, even when things are loud enough, many still struggle with clarity. Damaged inner ear hair cells, lost synapses to the auditory nerve and several other reasons can make speech recognition difficult. Consonants are a real challenge, especially in the presence of background noise or reverberation or over distance. In such challenging situations other technology is also needed to help with clarity. In public venues like churches, theaters and cinemas, a "large area assistive listening system" helps by bringing words directly into the ear. Think of these systems like binoculars for the ears. They zoom in on the desired sound and bring it close. Sounds captured by the public address system are sent straight to the ears without all the unwanted sounds. Churches typically have a lot of reverb as well as background noises and distance between the people speaking on the altar and the parishioners.
Assistive listening systems should be user-friendly.
Facilitating hearing access throughout one's daily life can be a cumbersome task. Many people do not like the stigma of using an assistive listening device, so arriving early and asking about hearing accommodations in each new environment one encounters can be tiring. Less people will use assistive listening systems that are not user-friendly.
Raise awareness in your parish about the accommodations that are available. Have signs in the front of the church, in the bulletin, and on the website and announce your listening system before Mass begins. Make sure ushers and lay ministers know about the accommodations available so that if someone does inquire, they will be able to provide an accurate response.  Clean receivers regularly and make sure they are charged.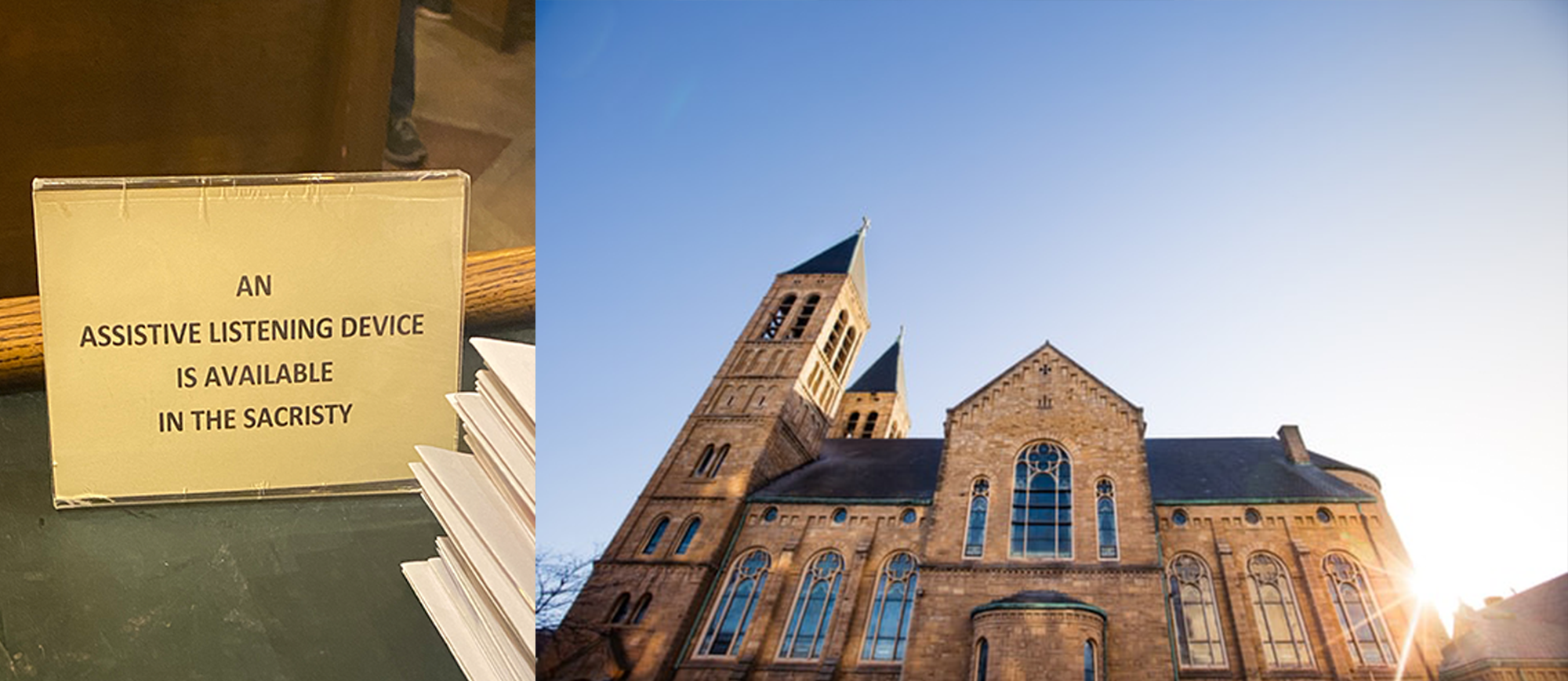 Try to reduce signal interference.
Since FM systems use radio frequency, signals may transmit beyond a designated area and or penetrate into other areas. In addition to reducing the clarity of sound, signal interference also leads to a privacy concern. Changing to another channel may help. Personal remote microphones often have "signal hopping technology" to reduce signal interference.
Wi-Fi is emerging on the scene as another form of large-area assistive listening system. The advantage of using Wi-Fi is that people can use their personal phones and earbuds. Problems with latency are the overarching reason why this type of technology is not officially recommended.  Other disadvantages include distractions that might ensue from needing to have one's cell phone active.
Consider a hearing loop system—the recommended assistive listening device.
If installing hearing loops is financially possible for your parish, it should be seriously considered. There is a campaign by the Hearing Loss Association of America to install more hearing loop systems. They are popular in Europe, and certain parts of the U.S. because of greater advocacy (i.e. New York City theaters and taxicabs). Some states require new publicly-funded buildings or those undergoing renovation to include perimeter loops systems.
Hearing loops require professional installation that is held to international standards. If your church is undergoing a renovation, this is a perfect time to consider hearing loops since it requires installation in floors and ceilings.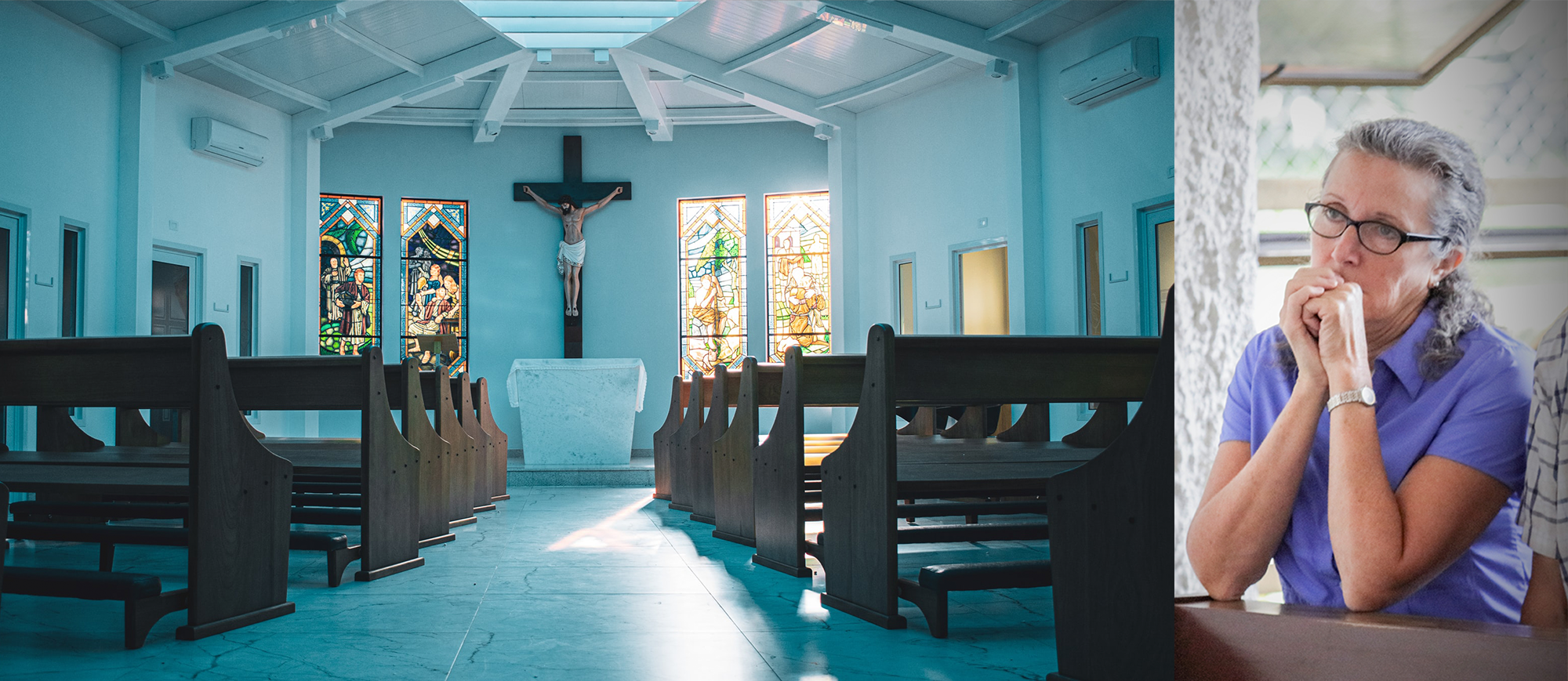 CART services can be a helpful accomodation for parish events. 
For parish events, consider using Communication Access Real-Translation (CART). This service provides live captioning to increase content retention. CART services can occur in person or via Skype or Zoom. The text can be available for people via a link or can be displayed on a projector. CART services are a great universal design model; most people retain more when they are able to read as well as listen to a particular piece of content.
Quick tips:
If you provide hearing accommodations, spread the word! Tell your parishioners and local neighborhood community members. Be a place of welcome and support for all.
If you are just starting to look into accommodations, ask your diocesan office if they can suggest some parishes for you to talk with for guidance. Learn about the local vendors they use. If they hit roadblocks, ask how they overcame them. Make sure you talk with several parishes since each one is different financially and structurally.
Be sure to ask the people needing or using the hearing accommodations if there is anything the parish can do to improve access and make the process more seamless. They are the experts!

 
Note: the adaptions above do not make Mass accessible for the Deaf community. Since the American Deaf speak in American Sign Language (ASL), they do not consider English to be their first language. For Mass to be accessible to someone who is Deaf, the Mass needs to be either celebrated in American Sign Language or have an American Sign Language Interpreter available. For more information about church accessibility for Deaf Catholics, visit the National Catholic Office for the Deaf website. 
© The National Catholic Partnership on Disability 2020
Related Disability or Ministry: