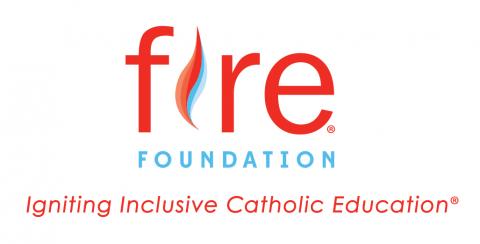 The FIRE Foundation, an independent 501(c)3 organization, is an advocate and supporter of inclusive Catholic education in the Diocese of Kansas City – St. Joseph in Missouri. FIRE makes grants to partner Catholic schools, making it possible for schools to hire special educators and paraprofessionals and to acquire learning materials and technology that create successful learning experiences for all children. FIRE also provides professional development opportunities for educators and education/support to parents (through Friends of FIRE). Grant grants from FIRE help schools welcome students with Down syndrome, significant learning disabilities, many who are on the Autism spectrum and students who face other developmental and learning challenges. FIRE presents and hosts a national inclusion conference (Inclusion in Action in Catholic Schools) biennially on odd-numbered years. FIRE also supports a network of seven FIRE Foundation affiliates operating in Illinois, Iowa, Indiana, New Hampshire and Texas.
For more information, email info@firefoundation.org.
"Who benefits from FIRE? In a word – EVERYONE! Some disabilities are visible. Others are not. Some students require additional support daily. Others need assistance only occasionally. What matters most is that students have access to assistance when they need it. FIRE helps schools provide support so students can succeed and make progress toward goals. Inclusive learning environments promote social, academic and spiritual growth as well."
- Fire Foundation