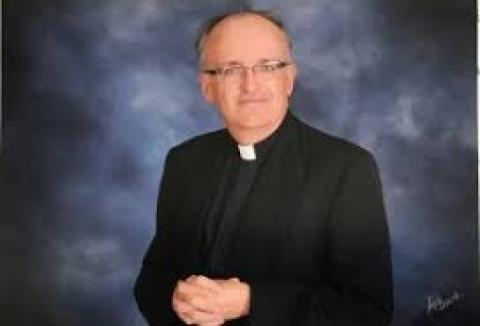 While searching the web looking for resources of our Catholic faith for persons with disabilities, I came across the blog of Father Mark Nolette.
Fr. Mark has been a priest at the Diocese of Portland (Maine) since 1987, and in 2014 he was diagnosed with autism. He has served in Parish Ministry, chancery and tribunal work. He is the spiritual director of the Mission of St. Thorlak, an apostolate dedicated to recognizing the gifts of all members of the Body of Christ, particularly those with autism.
Fr. Mark, who was very kind to agree to a phone conversation, said that while working in parish ministry he has had the opportunity to see the challenges that persons with autism have in the church. His personal experience helped him to make the community more aware and become more welcoming. 
How the faithful can engage with persons with autism and their families in the parish community?
Fr. Mark advises to be sensitive to several issues:
Sensory: Provide opportunities for families to attend Mass where persons with autism can be, without experiencing the overwhelming sensory input of the regular service.
Emotions: For some persons with autism, it is difficult to express their emotions, so don't assume they don't feel affection; it's that they don't usually show it. 
Time to process: If you ask a question to a person with autism, don't expect an immediate response; give them time to process the new information (sometimes it even takes days).
Social events: Social activities can be exhausting for persons with autism. It takes lots of their energy, so please be understanding.
Child behavior: don't judge parents if their child is making noises or doesn't have a typical behavior in Mass; this child may have autism, and the parents already feel overwhelmed. Help families to feel welcome and close to the church community. 
He mentioned that during his priesthood formation, he didn't have any training on disability/autism, but that "it would be very helpful for the seminary formation to have a session to learn about persons with autism and their families, basic understanding what autism is, the range of the spectrum and how this affects the persons and their families." He said, "learning from a person with autism, a parent or a family member about their experience will help their ministry in supporting them."
Fr. Mark's work is to bring Christ to those with autism and their families, and to recognize the importance of each one of us as part of the Body of Christ. To achieve this, he uses his blog, articles, his book of Scriptural Stations of the Cross for Autistic People and website. 
We are very grateful with father Mark Nolette for sharing his knowledge and resources with us.
Check out a version of the Stations of the Cross written by Father Mark: 
Scriptural Stations of the Cross for Autistic People 
by Rev. Mark P. Nolette 
 
Esther Garcia, Director of Outreach and Diocesan Relations.
National Catholic Partnership on Disabilities
egarcia@ncpd.org, www.ncpd.org