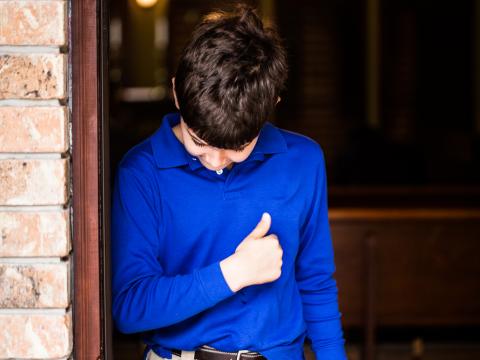 Kym Wright, a contributor to the web blog Crosswalk.com, writes about the lessons she's learned from her son who has an Autism Spectrum Disorder. Many articles and books are published about the challenges of Autism and the negative impact it has on families. This mother, like many other parents, celebrates the joy and blessings Autism brings. The following are some of the positive outcomes Kym attributes to raising a child with Autism: 
A raised awareness of the differences all people possess. 
Recognition of the unique gifts disability brings forth: compassion, insight, wisdom and patience. 
The opportunity to educate myself and others and dispel myths about autism. 
An increase in my self-confidence to stand up to uninformed health providers. 
A strengthened marriage as my husband and I feel united in our shared discipleship. 
Relying on my Faith as my source of energy and strength when I'm physically exhausted. 
The gift of humility in accepting imperfect behavior in my son and in other children. 
A discovery of my creativity in raising all my children. 
The ability to maintain a long-term vision of my dream for my child. 
The desire to reach out to others who hurt. 
The ability to find resolution to hurtful situations in my life. 
The acquired skill to solicit solutions rather than sympathy. 
Learning to trust in God's plan when I didn't know what to do. 
Resources: 
This resource was provided by the Diocese of Toledo (419-244-6711)
Related Disability or Ministry: