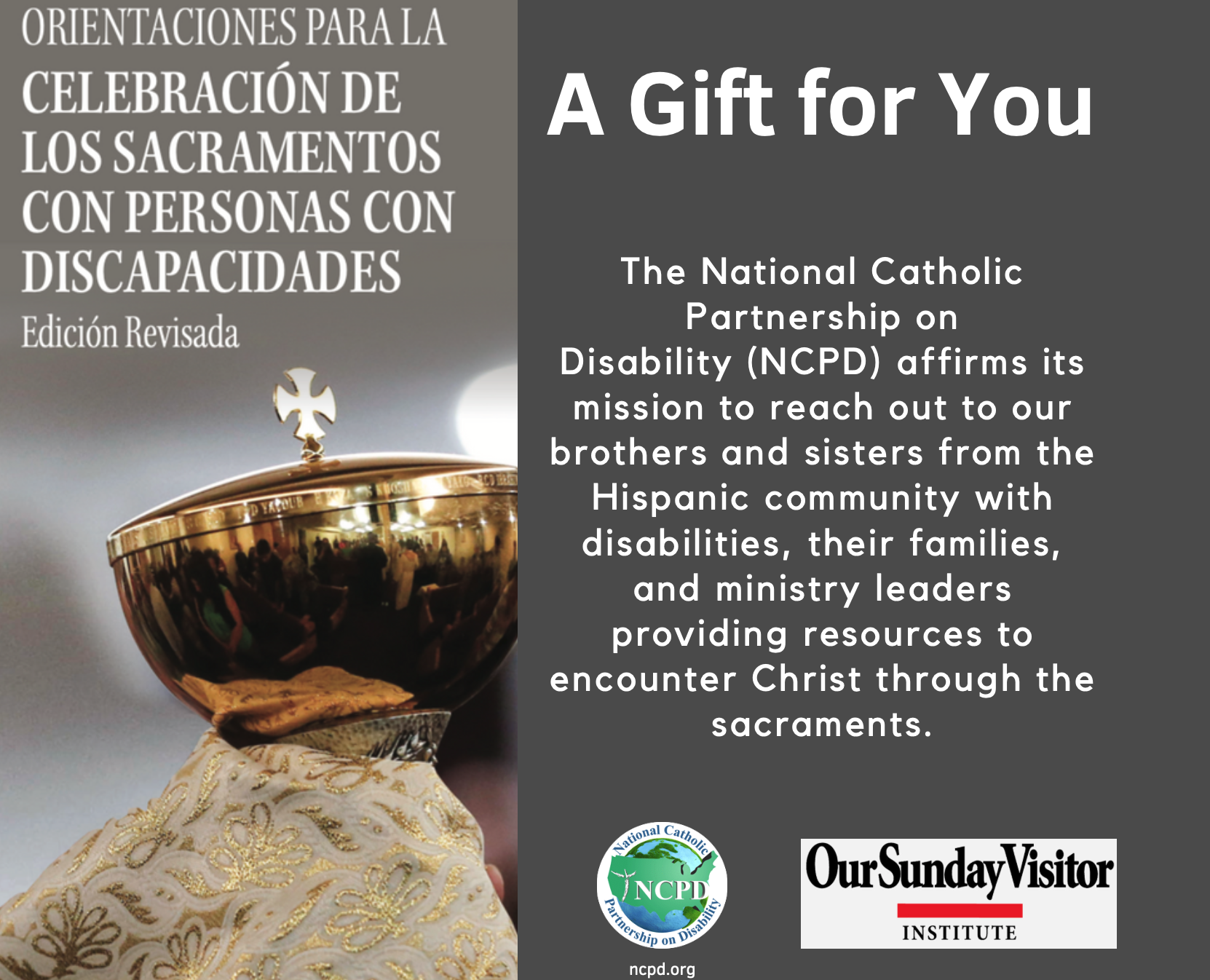 Pictured: Archbishop José H. Gomez (Los Angeles), President of U.S. Conference of Catholic Bishops, receives the first copy of the Guidelines for the Celebration of the Sacraments with Persons with Disabilities, in Spanish,  from Esther Garcia, NCPD's Director of Outreach and Diocesan Relations, at the Bishop's meeting in Baltimore, Nov. 2019.
Free copies are available to (arch)dioceses, Hispanic ministries, and parishes from NCPD in quantities of 10; maximum 100. There is no charge for the Guidelines; only shipping and handling costs requested. 
To order copies of the Guidelines, in Spanish please fill the form below.