Wed, 10/18/2023 - 2:00pm EDT

to

3:00pm
 Join our October meeting!
We meet with NCPD Affiliates on the third Wednesday of the month to address various disability-related needs of dioceses. 
How to Plan a Retreat for Parents of Children with Disabilities
Learn how to plan retreats for parents of children with disabilities. Presented by Maggie Rousseau, Director of the Disabilities Ministry for the Archdiocese of Atlanta.
Maggie and her husband Scott have three children. Their son Christopher was born with Mucolipidosis II, a very rare, terminal genetic disorder which caused both physical and developmental disabilities. Below is a picture of Christopher at Braves Stadium.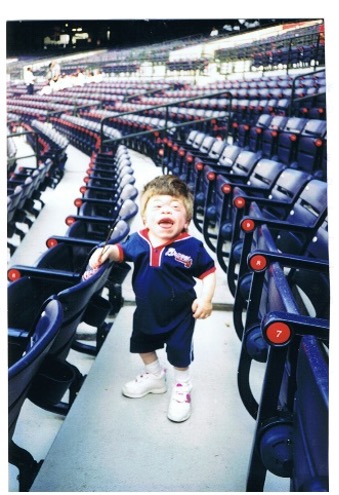 Diocesan Directors will receive an email on Wednesday, October 11, 2023, with a link to register.
To learn if your diocese is an Affiliate, click here.