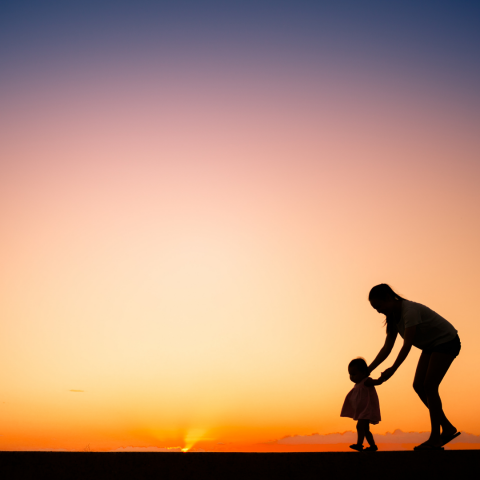 I have been a mom for 31 years. It is by far the biggest blessing of my life to be a mom. I have two daughters; my firstborn will be 32 in November and my youngest will be 18 in October. I never imagined how much love my heart could hold until I became a mom.
My older daughter began to struggle with depression and anxiety her junior year of high school. It hit her hard and caught me completely off guard. Up to that point in her life, and mine, I had never experienced mental illness firsthand.
For the over a decade I have been on a tumultuous journey with her and her mental illness. There have been peaks and valleys, as in all of life, but the valleys are quite frightening. When this illness crept into her life at 15 years old with her first suicide attempt, I was paralyzed by fear of losing her.
My younger daughter also began to battle depression and anxiety between her freshman and sophomore years of high school. It was hard for me to accept that both of my children have had to face this tough illness. There were so many times that I felt helpless and wished there were something more I could do for both of my girls.
My faith has carried me through each day so as to not be in a constant state of worry about them and their well-being. God has been so gracious to me in giving me the strength and courage to love and support my daughters right where they are just as they are.
I wanted to find ways to bring mental illness out of hiding, out of the darkness and shame. I wanted to shed light on ways to help people who struggle with mental illness.
I have found two direct ways to "do something" to honor my amazing daughters and to make an impact. In May of 2018 I became a member of the NCPD (National Catholic Partnership on Disability) Council on Mental Illness. It is an honor to be involved on a national level. Then I realized that I wanted to be involved in making a difference on a local level as well. Since June of 2018, I have served on the Santa Barbara County Behavioral Wellness Commission. Over the past three years, these experiences have empowered me as an advocate for persons living with mental illness.
If you or someone you love is experiencing mental illness, you are not alone. You can find helpful information here: https://ncpd.org/disability-ministry/mental-illness
Lord, we pray for those who have a mental illness. Help us to understand that the way we talk about people with a mental illness affects the people themselves and how we treat the illness. So often people who have a mental illness are known as their illness; people say that "she is bipolar" or "he is schizophrenic"; when we talk about mental illness, we should not use that phrase. People who have cancer are not cancer; those with heart disease are not heart disease. Let us always remember that people with mental illness are not the illness—they are beautiful creations of God.
There is so much fear, ignorance, and hurtful attitudes that the people who suffer from mental illness needlessly suffer further. Help us to support and be compassionate to those with a mental illness, every bit as much as we support those who suffer from any other illness.
Grant courage to those for whom we pray and fill them with hope. If it is according to Your Divine Will, grant them the recovery and cure they desire. Help them to remember You love them; they are never alone.
Saint Dymphna, Patron of those with a Mental Illness, pray for us.
The content contained in this post and on this site are the opinions of the individual author and do not necessarily reflect the official policy or position of the National Catholic Partnership on Disability.  
© The National Catholic Partnership on Disability 2021
Related Disability or Ministry: