E-News 2014 Oct. - Nov
Click to view this email in a browser


October- November 2014
Parents Speak Out to the Benefit of All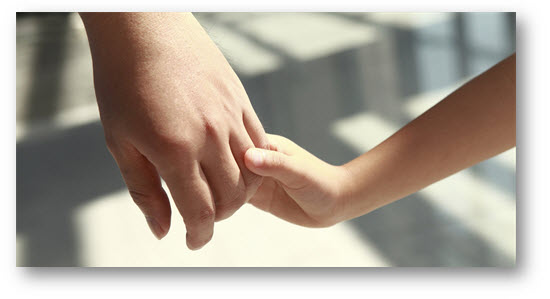 Autism and Faith: A Journey into Community: Radio Interview with Dr. Mary Beth Walsh, parent of Ben.

In this recent 23 minute interview by Fr. Dave Dwyer of the Busted Halo Show on SiriusXM Satellite Radio, Channel 129, Mary Beth continues to spread the good news about her family's experience in raising and forming in faith Ben who has autism. Mary Beth is past co-chair of

NCPD's Autism Task Force and editor/contributor to the book "Autism and Faith: A Journey into Community."
Listen to the archived podcast of that interview at:
---
Pulling the IV Pole:
Both Hands and a Flashlight
Blog by Tim Tucker, parent of Dale Jr.

| | |
| --- | --- |
| | "During Dale Jr's most recent chemo treatment, he ended up back in the hospital. He got so dehydrated from vomiting after the second of the four days of infusions that he had to be admitted. |
So almost six months to the

day after we left that inpatient pediatric oncology unit hoping to never have to go back, there we were again for another four-day stay."


---
The Reasons Why We Need to Stay Alert
by Michele Gianetti, parent of Elizabeth

The Reasons Why We Need To Stay Alert



I am sitting in the waiting area of our CranioSacral therapist office while Elizabeth is getting her second treatment in three days. As I sit here and hear Elizabeth crying about "things" I am left feeling that same old sick stomach and having the thoughts "How did we get here again?" "How

after so many hours spent educating those who work with her, sending notes, communication forms, emails and even inserting myself into the school once a month...did we get here AGAIN?" But perhaps before I say more, I need to give a little bit of backround information here.


---
Down Syndrome Prenatal
and Postnatal Education Act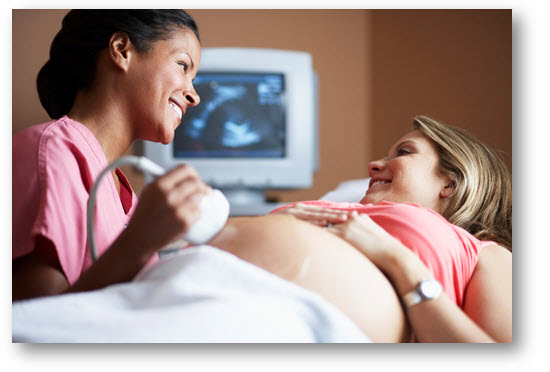 Kurt Kondrich, parent of Chloe, helps craft a new Pennsylvania law, effective Oct. 1, 2014, that hopes to save the lives of many children diagnosed in utero with Down syndrome.
When Gov. Corbett signed the Down Syndrome Prenatal and Postnatal Education Act in July, he got help from Chloe Kondrich, 11, whose father, Kurt, helped craft the legislation. The law took effect Oct. 1.

NCPD News and Notes
The Council on Intellectual and Developmental Disabilities

The newest Council of NCPD is meeting monthly by conference call and planning its approach to serving the needs of parishes and dioceses so they are better able to welcome people with intellectual and developmental disabilities and their families into full life in the Church.
The twelve CIDD members are:
| | | | |
| --- | --- | --- | --- |
| | | | |
| Michelle Chronister, teacher, presenter & author from St. Louis | Esther Garcia, Sacred Heart parish Director of Faith Formation, Dallas | Erin Jeffries, Coordinator of Ministry to Persons with Special Needs, Archdiocese of Indianapolis | Deacon Jim Lavin, past Board member of NAfIM |
| | | | |
| Anne Masters, Pastoral Ministry with Persons with Disabilities, Archdiocese of Newark | Fr. Joe McNulty, Catholic Charities Disability Ministries, Cleveland | Erica Cohen Moore, Director for Pastoral Care, Archdiocese of Seattle | Maggie Rousseau, Director of Disabilities Ministry, Archdiocese of Atlanta |
| | | | |
| Dr. Ted Sunder, retired physician, past Board member of NAfIM | Deacon Larry Sutton, past Autism Task Force member, past Board Chair of NAfIM, psychologist presenter, author | Melissa Waldon, Coordinator of Disabilities Ministry and Catechesis to Persons with Disabilities, Diocese of Dallas | Renee Wood, Chair of Ohio Developmental Disabilities Council, Toledo |
Cindi Swanson of Naperville, IL, serves as NCPD Board Liaison.
The CIDD is currently being staffed by Janice Benton and Dr. Nancy Thompson.
---
News from the Office

Katherine Bernard, NCPD Intern
If you have heard a new voice answer when you have called NCPD, it would have been Katherine, our intern from Creighton University, Omaha, NE. She fast became a valued member of our team and we dread the thought of her leaving in early December. Katherine began a blog recently about her experience as an Occupational Therapist interning at NCPD and meeting many of you that you are welcome to read.


NCPD Staff
Like most of you we find the fall to be one of our busiest times. Trying to list all of our activities would look something like trying to make a comprehensive list of all the things you are trying to accomplish! So here are a few highlights: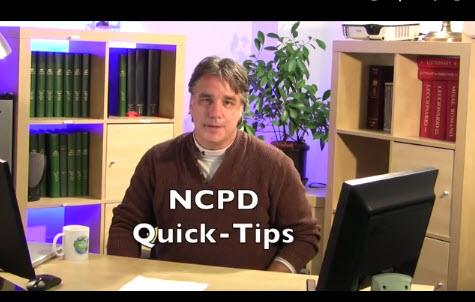 Bob Quinlan continues to work with our designer to complete our new website and to produce online videos that can benefit your ministries.
Barbara Dolan responds to requests and helps with development.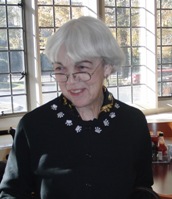 Jan and Nancy staff NCPD's task force and councils, respond to requests for presentations and consultations, work with dioceses who are assessing the effectiveness of their disability ministry outreach to plan for advancing that ministry, and work on projects like the My Catholic Church App and the Catholic Social Ministry Gathering.
In November they attend NCPD's Governance Board meetings in Washington, serve as Guest Observers at public sessions of the USCCB Meetings in Baltimore, and do some activities with organizational partners of NCPD.
Also in November they go to Rome to participate in an international conference of the Pontifical Council for Health Care Workers where Jan will present as part of a panel to share information about the Church's mission to people with autism and their families in North America. Thank you all for the input you have provided through the survey responses you have given.
---

Nurturing the Litugical Roles of the Whole Assembly
Deacon Tom Lambert, Co-Chair NCPD Council on Mental Illness
Our parish liturgist called to my attention an article in The November/ December issue of Pastoral Liturgy Magazine titled "Nurturing the Litugical Roles of the Whole Assembly" pages 4 to 8. Part of a homily I gave is referenced in it but more importantly it is about

inclusion, Bishops who have written about inclusion and other examples of how it can be done. It is well worth reading for all liturgists, priests, etc.
Click here for a link to the article.
You can make a difference
in the faith lives of individuals who live with a disability:
make a small monthly donation to NCPD. $10, $20 or $25 per month will enable NCPD to provide resources to dioceses and parishes to ensure meaningful participation of people with disabilities in all aspects of the Church and society. Click here to help.
Purchase your Amazon products through AmazonSmile and select NCPD as your favored charity.
Click hear to learn more.
Plan now to support NCPD on Giving Tuesday (Dec. 2) and ask your social media friends to support us too (details posted soon at NCPD homepage, Facebook and October E-News.)
Elizabeth Abbott, Coordinator,
Respect Life Apostolate,
Archdiocese of Omaha

Nov. 17 Remembrance Mass for the Unborn and Infants
Those who have experienced the loss of a child before birth or during infancy and those wishing to honor these individuals and families are invited to join Fr. Walter Nolte, Respect Life Apostolate Chaplain, and the Archdiocese Children's Choir on November 17, the Feast Day for St. Elizabeth of Hungary, Patron

Saint of the Death of Children. This special Mass will offer comfort, healing and hope as we celebrate and honor our children.
---

Delores Wilson, Faith and Light USA East Province
Marie-Hélène Mathieu to Visit
Marie-Hélène Mathieu one of the founders of Faith and Light is coming to the United States. Her book: "NEVER AGAIN ALONE" has been published in English. We would like to cordially invite you to attend an evening gathering on Saturday, Nov.8 from 7-9pm at the Washington Retreat House or choose one or both of the gatherings on Sunday, Nov. 9 or Mon., Nov.

10 from 2:00p.m. to 5:00 p.m. EDT, listed at this link. Both include a book signing by Marie Helene. Free will donation is suggested.
Questions : D.Wilson bhmdwilson@gmail.com -202-957- 1090
---
Jean Vanier and L'Arche to Receive 2014 Notre Dame Award
for International Human Development and Solidarity
L'Arche and its visionary founder Jean Vanier will receive this year's Notre Dame Award for International Human Development and Solidarity in recognition of the organization's groundbreaking work in service of the poor and vulnerable around the world. L'Arche is an international federation of communities for people with disabilities that promotes their human dignity while celebrating the power of positivity and friendship.



True happiness is to "love and be loved," Vanier believes, and he has incorporated that precept into his philosophy of accompaniment and service. He calls the world to recognize the tremendous gifts of people who have all too often been rejected by society.

---
Joanie McKeown, Interim Co-Administrator,

NCCL
Wanted! Innovative Initiatives in Evangelization and Catechesis
NCCL's New Wineskins Awards are annual awards that recognize and celebrate effective initiatives in catechetical and evangelization ministries. If you or someone you know oversees such an effort in a parish or diocese, consider applying for the 2015 New Wineskins Award. See the Nomination Forms for the criteria. Any NCCL member may submit a nomination. The Awards are presented at the Awards Luncheon during NCCL's Annual Conference.

---

Seminary Traing Project: Working Toghether for Common Ministry
Carole Wills, Chair, NAMI FaithNet Advisory Group

None of us has enough wisdom, resources and endurance to meet the complex needs in our world alone. In order to succeed we must join together. Only as a whole will we remain strong.
NAMI, through the efforts of national NAMI FaithNet leadership, is joining hands with the American Association of Pastoral Counselors and Pathways to Promise to train seminarians and clergy about mental health issues relevant to their own personal well-being and that of those they serve.
---
Sr. Kathleen Schipani, Office for Persons with Disabilities
& Deaf Apostolate, Archdiocese of Philadelphia
Respect Life Month Panel Discussion

On Oct. 30, 2014, 10:00-11:30 a.m. EST, there will be a discussion entitled "A Catholic Response to Prenatal Diagnosis." Panelists include diocesan staff and ministry representatives for this online workshop. Moderator is Nancy Mayer-Whitington, Co-founder of Isaia's Promise. Register via the Contact Us button at www.benotafraid.net
------------------------------------
Save the date, January 24, 2015 for this mini-conference focused on the religious education of children with special needs at Gwynedd Mercy University from 8:30 AM-12:30 PM. National, regional and local leaders in the fields of disability and faith formation will present keynote and breakout sessions geared to DRE's, Catechists, parents and clergy. Registration packets will be available in October. For registration information contact: sr.kschipani@archphila.org or call 215-587-3530.

---
Inclusivity Award was presented to St. Mary's of Manchester, Iowa

On Sunday, October 19 the Office of Ministry with Persons with Disabilities of the Archdiocese of Dubuque held their Celebration of Life Mass. Archbishop Michael Jackels presided at the annual event which was hosted by St. Mary Church in Manchester, Iowa. The Inclusivity Award was presented to Father Joseph Schneider. The award recognizes a parish or institution in the diocese which has made improvements to property providing greater accessibility and/or adjustments in programming or project to allow for fuller participation of all individuals. St Mary's has recently made improvements to their building, including ramps and accessible restrooms, to insure a welcoming and inclusive atmosphere.
---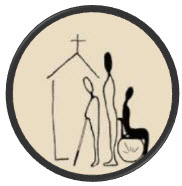 Marsha Rivas,
Director, Equal Access Ministries,
Diocese of Toledo; NCPD Board Secretary
With Thanksgiving right around the corner and joy and challenges that being with the diversity of our family situations bring; and when sometimes we find ourselves without family nearby, it is important to take onto consideration how we can enjoy and appreciate our time with those we spend the holidays.
Please open the attachment for this month's Inclusion Tip: Coping with the Holidays: PDF
Please share with Marsha your ideas for low-cost ways to make places and programs accessible to all, mrivas@toledodiocese.org.

Vatican/USCCB/Federal News and Updates
​
Pro-Life News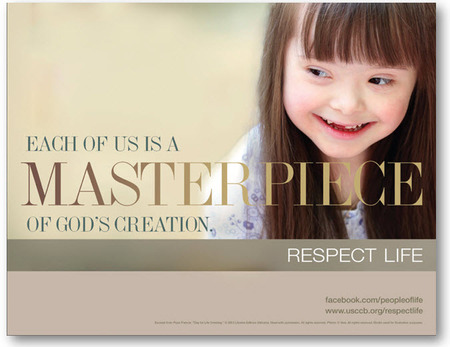 New resources, produced by the USCCB Committee on Pro-Life Activities, are available to assist parishes in the presentations of life issues. Program packets include a folder with this year's theme on the cover; a set of three horizontally-oriented, letter-size "mini posters", a catalog of Respect Life resources; a bilingual flyer exploring the theme; and six new articles on varying topics, such as adoption, miscarriage, and healing within marriage from an abortion. Printable versions of these materials, the 2014 statement for Respect Life Month, liturgical resources, and ordering information are available at www.usccb.org/respectlife.
A brief video is also available online. Most resources are also available in Spanish. Check back throughout the year for additional materials that will be added to that webpage, such as updated 9 Days for Life resources for 2015. (See the 2014 materials at www.9daysforlife.com.) I hope you find these resources helpful to you as we share the Good News of God's Love for us and the knowledge that "Each of us is a masterpiece of God's creation."
Ball State University Online Graduate Program


Click the link to learn about their program in Applied Behavior Analysis and Special Education with an emphasis on autism.
The
Ball State Alumnus
magazine featured Ball State's online special education programs and distinguished faculty members Susan Wilczynski and David McIntosh. Turn to page 15 of the
September 2011 issue
.
---

October is National Disability Employment Month.
This article provides important insight for skills development from Career Development and Transition for Exceptional Individuals:
Employment Social Skills.
---
Animations on the ADA and ABA Standards
Available for Download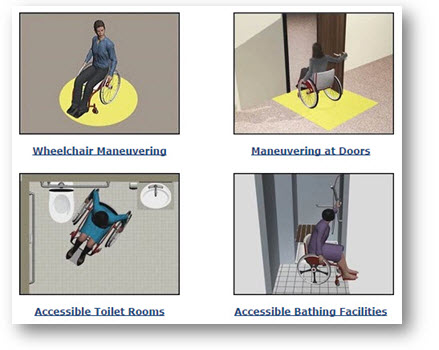 Animations on the ADA and ABA Accessibility Standards that the Board posted to its website in April are

now available for download as well. These animations, which are part of an online guide on the standards, address wheelchair maneuvering, doors and entrances, and accessible toilet and bathing facilities. As an alternative to viewing them on the Board's site, visitors now can download and save copies of each animation.
"The response to the animations we produced has been very positive," states Access Board Executive Director David M. Capozzi. "We are making them downloadable to make it easier for users to store and share this material."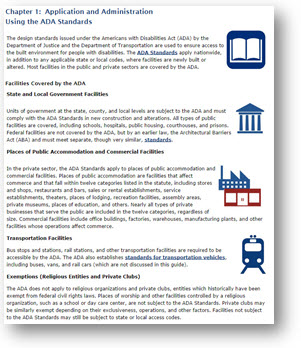 The animations, like other information issued by the Board, is in the public domain and can be copied and freely distributed. The Board plans to develop additional animations in this series.
The online guides also include illustrated technical bulletins that explain and clarify requirements in the ADA Standards and the ABA Standards. Bulletins released to date cover the first three chapters of the standards, including application and use of the standards (Chapter 1), scoping in new construction, alterations, and additions (Chapter 2), and basic "building block" technical provisions (Chapter 3). Guides covering other sections of the standards will be released at a later date.

For further information, contact Dave Yanchulis at yanchulis@access-board.gov, (202) 272-0026 (v), or
(202) 272-0027 (TTY).

---
Parishes with Accessibility Information
Church: Accessible entrances, curb cuts, ramps and parking near accessible entrances for churches with parking lots. Sufficiently wide and level approach or gradually sloping ramp to door; doorway wider than 32 inches, with automatic door or one that is easily opened with minimum pressure or usher assistance; parking spaces large enough to accommodate vans with access aisle for discharge on either side of van; parking spaces designated with proper signage.

Church: Restroom facilities adapted for wheelchair users. Restroom has proper door size, enlarged stall, grab bars, clearance space, accessible fixtures and sink.

Parish Meeting Room/Hall: Accessible entrances, parking, curb cuts and ramps to accessible entrances and restroom facilities adapted for wheelchair users for at least one meeting room.

Church and Meeting Room: Church and meeting room are accessible with an accessible restroom.

Assistive Listening Device (ALD):Church is equipped with ALD for sound system. Ear phones or audio loops that enhance the sound are available for people who are hard of hearing.

Confessional: Assistive listening device in the confessional that amplifies the sound for someone who is hard of hearing.

American Sign Language: Weekly or monthly Liturgies are interpreted. The sign language interpreter is provided on a regular basis or your church is used for Masses in which the priest signs in American Sign Language.

Awareness Commemorations
October



National Disability Employment
Awareness Month

See Presidential Proclamation:

GSA Celiac Disease
Awareness Month

Celiac Sprue Association (CSA)
PO Box 31700
Omaha, NE 68131-0700
Toll Free Phone: 877-CSA-4CSA
Fax: 402-558-1347
Email: celiacs@csaceliacs.org

National Down
Syndrome Month

National Down Syndrome Society
666 Broadway
New York, NY 10012
Phone: 800-221-4602

November

National Alzheimer's Disease
Awareness Month

225 N. Michigan Avenue, FL 17
Chicago, IL 60601-7633
Phone: 800-272-3900


National Diabetes Month



American Diabetes Association
ATTN: National Call Center
1701 No Beauregard St.
Alexandria, VA 22311
Phone: 800-342-2383

National Disabled Americans Week

Public Papers of Ronald Reagan,
November 1988
Proclamation 5902 -- National Disabled Americans Week, 1988
National Epilepsy Awareness Month

Epilepsy Foundation
8301 Professional Place
Landover, MD 20785-7223
Phone: 800-332-1000

National Hospice Month

National Hospice &
Palliative Care Organization (NHPCO)
1700 Diagonal Road, Suite 625
Alexandria, VA 22314
Phone: 703-837-1500
NCPD Resources
See the links listed below for helpful resources.
National Catholic Network on Mental Illness - Sign Up Now

Welcomed and Valued now Available on Amazon

The Welcomed and Valued resource manual (English version) is now available through Amazon.com. Click the image on the right to go to the Amazon website for this resource.

Look for DVD at Amazon soon as well.

​

Roman Missal, Third Edition
in Large-print Font Sizes (24, 34, 44)
Calendar of Events
Thurs., Oct. 30, 2014
10:00-11:30 a.m. EST

Respect Life Month Online Panel Discussion
"A Catholic Response to Prenatal Diagnosis

Register at
http://www.benotafraid.net/ContactUs.aspx




Evening Gathering
Faith & Light USA East Province
To Honor Marie-Helene Mathieu, author & co-founder of Faith & Light
Washington Retreat House
Saturday, November 8, 7-9pm

Prayer Celebration & Meeting, book signing
Sun., Nov. 9 & Mon., Nov. 10, 2:00-5:00 p.m.
With Marie-Helene Mathieu
Ukrainian Catholic National Shrine of the Holy Family
4250 Harewood Rd., N.E.
Washington, DC
Questions : D.Wilson bhmdwilson@gmail.com -202-957- 1090
Pam Landis - plandis@indcreek.org- 610-223- 4132

Mon., Nov. 17, 2014

Remembrance Mass for the Unborn and Infants
St. Bernard Church
3601 N. 65th St.
Omaha, NE
Contact Information emabbott@archomaha.org
402-551-9003 ext. 1306


November 20-22, 2014

Rome
Vatican Web information
is still being finalized

International Conference



The Person with Autism Spectrum Disorder:
Animating Hope

Pontifical Council for
Health Care Workers


Sat., Jan. 24, 2015


8:30 a.m.
– 12:30 p.m.
Partners in Faith Formation of Children with ASD, IDD & Other Disabilities

Gwynedd Mercy University
Philadelphia, PA

sr.kschipani@archphila.org
or call 215-587-3530

February 7-10, 2015
Washington, DC

Omni Shoreham Hotel

Register Now for the 2015 Catholic Social Ministry Gathering!

"To Go Forth: Encountering Christ in the Heart of the World"
February 7-10, 2015, Omni Shoreham Hotel, Washington, DC

Special early bird registration rate ends November 14th.

Act now to be part of our special initiatives developing diverse leaders and young leaders in Catholic social ministry.

To register or for more information visit www.CatholicSocialMinistryGathering.org
Join the discussion and be part of the solution!


February 12-14, 2015
Baltimore
Hilton Hotel

Mid-Atlantic
Congress (MAC)
Forming Catholic Leaders for Faith-Filled Service

March 12, 2015

Youth Day
March 13-15, 2015


Los Angeles
Religious Education Congress

Anaheim, CA

May 18-21, 2015

Buffalo NY

NCCL Annual Conference & Exposition
Encounter the Joy of the Gospel!
¡Descubre la Alegria del Evangelio!

September 22-27, 2015
Philadelphia, PA




World Meeting
of Families
NCPD E-NEWS is distributed by the National Catholic Partnership on Disability (NCPD)
415 Michigan Ave., NE, Suite 95, Washington, DC 20017
202-529-2933, 202-529-2934 (tty), 202-529-4678 (fax).
Contents may be freely reproduced; a credit line is appreciated.
Rooted in Gospel values that affirm the dignity of every person,
the National Catholic Partnership on Disability (NCPD)
works collaboratively to ensure meaningful participation of people with disabilities
in all aspects of the life of the Church and society.